Salt, Pepper & Select Spices
Native Australian Lemon Myrtle cut. strong lemon flavour one of our long running bush foods ingredients.
Not yet rated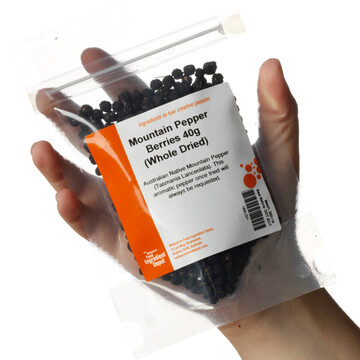 This aromatic pepper (Tasmania Lanceolata) once tried will always be requested. Australian Native Mountain Pepper Berries have an intense and aromatic heat which develops and leaves a pleasant dry aftertaste.
Not yet rated
A soft, sweet, delicate sea salt flake, with an exceptional sea salt taste.
Not yet rated