Salt, Pepper & Select Spices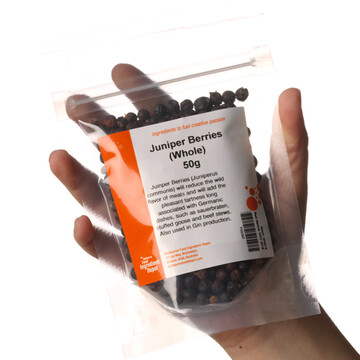 Juinper Berries (Juniperus communis). A few juniper berries will reduce the wild flavor of game meats. They also are used as a flovour for gin and bitters.
Not yet rated
Maldon Sea Salt 240g Box. Pure and natural with no additives produced at the original site in Essex England.
Not yet rated