Empty Capsules, Gelatin or Vegetable
33 Results Found
This is where you will find all the products necessary to encapsulate your own herbal and health products. We have empty gelatin capsules in 1, 2, 3, 4, 0, 00 and 000 size in clear or opaque. Veggie, vegetable capsules, vegie caps, soy free (HPMC) capsules are available in size 1, 0 and 00 size. There are also a limited number of solid or multi coloured (opaque) 0 and 00 sized gelatin capsules available from time to time. As well as all the machines required to speed up your filling process.
PLEASE REMEMBER
Size 4 is the
SMALLEST
capsule we sell
Size 000 is the
BIGGEST
capsules we sell
---
---
---
Capsules Top Sellers
---
Capsules New Arrivals
---
Related Buying Guides
---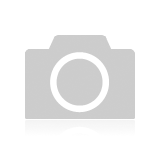 2 December 2012
....
read more
---