Corporate education & team building events


With the ongoing problems with Covid-19 MFD has suspended all events until the situation stabilises.

Increasing we have been offering our educational services to the corporate world. Many successful team building and mental health days have been conducted for many companies. If you are trying to find something different to stimulate a corporate team take a look below and get in touch. We may just have what you are looking for.
When do these corporate events happen?
The majority of these are during the day from 10am till 4pm including lunch. After hour events can also be arranged but these tend to be shorter with less scope for customisation. The program is very flexible to meet different requirements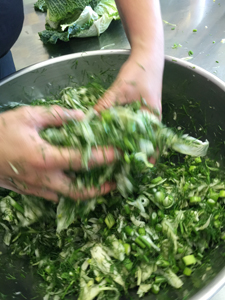 How many people are in these events?
The events are kept to a maximum of 12 participants, ensuring the best possible environment for learning. Some companies have sent two teams of six people while others have used a customised event such as a sales target reward with only four participants.
How much do these events cost per head?
This is very hard to give a figure as the events are so varied. It really helps if you have an approved budget, idea of participant numbers and a range of dates. That way we can really plan what can be achieved in the time frame and to budget.
Where do these events take place?
The majority of all our events happen at our Lygon Street, East Brunswick test kitchen
How do I find out more and come and check out the kitchen?
The best thing to do is email corporate(at)melbournefooddepot(dot)com with an idea of what you are wanting, a budget and most importantly dates. A six week planning period prior to the event we have found is the bare minimum required for a quality event.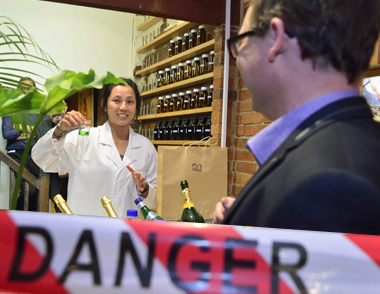 Examples of previous events have included:
- Hands on fermentation.
- Pastry and pie making master classes.
- Pectin v's gels.
- Isomalt balloon team challenge.
- Isomalt pulling & shaping.
- Is it science or food?
- Knife handling techniques.