HELP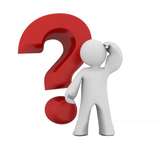 A simple 5 step process to ensure your online ordering runs smoothly. A simple 5 step process to ensure your online ordering runs smoothly.
How to order from our site

Step 1
Create an account, no account means no ability to checkout.
Click the my account button located in the top right hand corner, click register & continue button. Its recommended to also read the Terms of service.

Step 2
Select your products and place them in your shopping cart by hitting the green "Add to Cart" button
The number of items and the cost is shown in the top right hand area called "My shopping cart"

Step 3
Go through the checkout process. Fill in all your shipping information, select the shipping options available for your postcode and your payment method, first time customers for quicker service pay directly into our bank account. Credit card ($130) for non approved customers. Click the green "Confirm and Process Order" button. If this does not happen it means you have not created an account - see step 1.

Step 4
A confirmation email will be sent to your valid email address. If no email is received it means your email address is incorrect and your order will automatically be placed on hold and not sent until contact is established. The rest is up to our OPC so sit back and think about what your going to make with your ingredients

Step 5
Order is picked, packed and shipped by our OPC and another email is sent showing you its on its way. Your order can be tracked by logging back into your account dashboard at anytime.

Shipping Quote
To obtain a shipping quote for any particular product simply click on the shipping cost calculator. This is located on every product page, simply enter your postcode and all the various shipping methods will be shown. Make sure you read our shipping page

International Orders - USA shipping but not live, contact us
We ship internationally but this service is not live as many products cannot be shipped internationally. All international orders, Min USD$500, need to be paid by International Money Transfer (IMT) into our bank account. Sorry no payments by credit cards are accepted. Make sure you read our shipping page