How to become an approved customer
Author: Phil Date Posted:10 August 2016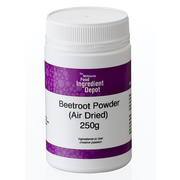 How to become an approved customer.
Unapproved customers have limits applied to the amount they can spend using Credit Cards and Paypal. This limit does not apply to purchaces made and paid for by EFT (Bank deposit into our bank account). It also saves you the additional cost of merchant fees. This suits the majority of customers perfectly however if you require the ability to spend larger amounts you will need to obtain approved status. This is not a credit account, it is an authority to be able to spend over the nominated floor limit.

This can be obtained by emailing approvals(at)melbournefooddepot(dot)com Please include the information listed below to help your application. This process is manual and requires a number of days, the more information your supply the quicker the process.
We look forward to your application and building a long term supplier relationship
1. Company Name
2. Address
3. Year started business
4. Is the shipping address a house or a commercial building
5. Opening hours and who is authorised to sign for deliveries
6. Any particular delivery information that will aid the courier
7. Have you established an online account with us and ordered previously
---
Leave a comment