Shipping
Author: Jasmina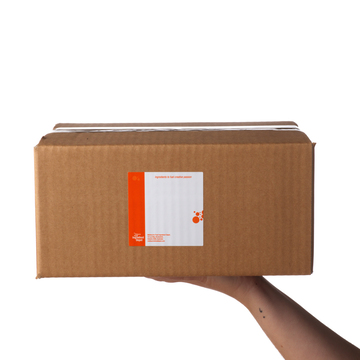 Orders will start to ship again JAN 10, 2018.

ORDERS CUT OFF AT 11.00AM EASTERN EACH DAY

Two General Public Shipping types
FASTEST - (Package is drop shipped)
This service is approx 4 days or quicker depending on location and time of ordering. This service uses non Australia Post couriers.
SLOW - (Signature Required)
Like the name suggests this is a slow service that has greater coverage. Allow 12 days

Shipping of your purchases
By entering your postcode into the shipping field on the product page or the shipping field on the checkout page you will know exactly what the shipping cost will be prior to checkout. Naturally postage will reduce on a per item basis as more items are added into your shopping cart. The Food Depot are unable to guarantee an exact delivery time however we do require someone to sign for the consignment. Your order will be shipped by a variety of companies depending on your location and weight of the order. Provide as much information as what you enter is what is printed for the courier. From your account dashboard all orders can be tracked.
Damage of your package in transit
While we take great care to package all orders to prevent damage during transport, sometimes accidents can occur which are out of our control. The Melbourne Food Depot will not be held responsible for any damages resulting from transportation of purchased items, such damage is the sole responsibility of the Courier / Transportation company making the delivery. If you do not agree with this condition please do not purchase goods from the Melbourne Food Depot.

Warehouse hours of operation
Our OPC warehouse works from 2.00AM to 12.00 NOON daily. Orders received outside these hours will be processed on the following shift.

Trade account shipping of orders
Your special options for shipping will be visible on checkout. Please make sure you are logged in to your account otherwise a lot of your special products and shipping will not be visible. If you create a new account none of your presets will follow you.

Additional legal paperwork (EUD) for certain products is required by law
If you ordered a product that requires additional legal paperwork we cannot send that product until this paperwork has been returned fully completed. If this paperwork is not returned the product will be on hold until the necessary paperwork is provided. The order cannot be canceled as we are required to provide the paperwork to the necessary authorities once the sale has been made. If you do not wish to fill out the paperwork do not purchase the product.
Free Shipping of orders
Free shipping applies if you spend over $250 (if you are ordering from QLD, NSW, VIC, ACT and SA and your weight is under 10Kg) or $275, and your weight is under 10Kg, for orders from WA in one transaction with no alterations on selected items and live in the selected area of each capital city. This option will not be visible if you are outside the free shipping zone, have heavier items than the allowed weight or have not reached the spending amount. Then select this shipping option to obtain the free shipping. The Melbourne Food Depot will select the method used to ship your order, generally this is the slowest method.

International Courier Shipping
------- 2017 Update Offline Orders can be shipped to America --------- Find out more here
International shipping is in partnership with our international courier Toll Global Express. The Melbourne Food Depot only exports a select group of products to a select number of countries. All international orders are payable in US Dollars (USD) into our USD account. To make the banking fees worth it (currently USD$50) we suggest a minimum order of USD$500. To aid our export professional please email export(at)melbournefooddepot(dot)com. That way we will know exactly what you want to ship and to where. Once the shipping has been finalised an invoice can be created which will require payment into our bank account. A select group of products (DG or Dangerous Goods) cannot be shipped via Air and for this reason we do not offer these products for international orders.

Please be aware that the Melbourne Food Depot takes no responsibility for extra fees, charges, taxes or tariffs placed on the shipment by your customs or border security department. You are also responsible for paying these duties & taxes and obtaining all the necessary licences and permits to carry out the importation of the goods prior to order being shipped.