Australian Made Natural Hickory Smoke Powder. An ideal addition to any products that requires a smoky flavour. It can also be used as a sprinkle on chips or salads. This product contains no artificial ingredients including colours. As we do not artificially colour or flavour the product please expect slight colour variations between batches.

Storage:
Keep the pack well sealed and away from other products that adsorb aromas.

Suggested Usage Rate:
A base starting point would be 0.05% up to a maximum of 0.30%

Out of all the products we have created since 1998 this eclipses all in terms of uptake. It has even passed the Vinegar Powder in terms of Melbourne Chefs favourite ingredient. Some of these uses include:
- Smoking yogurt
- Soft Serve
- Ribs and other meat during Sous Vide
- Cheese & Chocolate manufacture

This product was also used to add a smokey flavour to the croissant at ionic01. It was the first time ever it had been used in a baking application. The result was very well received with all units being consumed.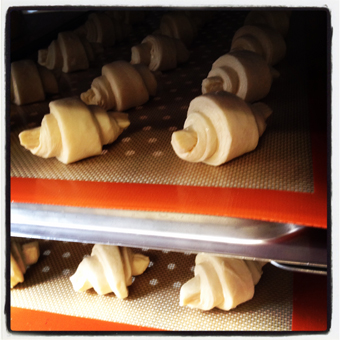 (F07500)
| | |
| --- | --- |
| SKU | F07500 |
| Country of Origin | Australia |
| Unit Of Measure | ea |
| Assembled Length | 0.030m |
| Assembled Height | 0.010m |
| Assembled Width | 0.080m |
smokey powder

5 January 2018

Bought loads of things and this was a punt. I've only previously used liquid smoke in stir fry. So gave it ago seemed to work just as well but kids liked the vinegar powder better.




(4)
Homemade burger rings!!

3 December 2017

Perfect powder to keep in the pantry when wanting to show off and make smoked yoghurt or icecream but my secret and favourite thing to use this smoke powder for is when making my own Burger Ring flavour. Mixed with some cheese, tomato and vinegar powder and sprinkled over some freshly popped corn kernels or fries and you cannot go wrong. There are some variations between packets but I guess thats how you know it's naturally smoked and not mass produced!




(4)
Use this in my BBQ sauce

16 November 2017

Make a wicked BBQ sauce and I use this to add a natural smokey flavour. Its a fine powder so dissolves really quickly amongst the tomatoes. Good product but as it mentions can vary between batches, just need to alter it by 1/2 a teaspoon in my pot.




(4)
Subtle Smoke

28 August 2016

IMHO If you want to have a smoking meat 4th of July party don't buy this product or any liquid smoke or cold smoking apparatus. If you want that real punchy Texas style tangy flavor you will need to invest in a smoking box and cook your food low and slow. Having said that this is hickory smoke powder is amazing for sauces, brines, spice rubs and anything where you want just a hint of smoke to round off the flavor combination. Personally I've made smoked butter, smoke spiced pop corn, smoked mayo, smoked whiskey cocktails, smoked soy sauce marinade and smoked Louisiana hot sauce. I found this much easier to use than liquid smoke and the smoking gun as it is way easier to dose with out it going OTT. Best results I found was adding half teaspoon at a time till I got the flavor I was chasing. NB with mayo and butters that will stay in the fridge the smoke flavor tends to get bigger over time, so for longer lasting bigger batches use less.




(5)
---
Others Also Bought
---
More From This Category