FAQ
Author: Jasmina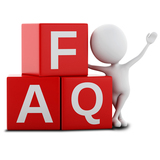 Frequently Asked Questions
Major update May 2022
Shipping.
Can I get my order dropped, left, ATL at my front door?
NO, is the simple answer, all orders require a signature. AP orders will divert to closest LPO, pick it up as additional fees and charges payable when its returned to us.

Am I able to have my order dropped, left, ATL at my front door?
The answer is still NO.


Please select the shipping options offering travel insurance
Questions regarding this online purchasing facility.
Can I phone to locate my online order?
NO. All the information is located in your My Account section of this website. All online orders leave from and are handled by the warehouse located on the Melbourne outskirts. Email the team directly via your account dashboard.

Can I order online and pickup the order?
No, there is no public access to the warehouse.

A valid email address is required to use our portal
This is how you will be able to receive tracking emails, login to your account dashboard and communicate directly with the various locations. Write down your login details, it will save you money in the longrun.

How do I find out how much my total order shipping will be?
Easy, Select your items you wish to purchase and place them all in the cart. Then enter your postcode to see the shipping options.

Do you take returns on Food/USP ingredients?
Simple answer is NO, especially on change of mind. Please read our returns page. MFD does not sell second hand ingredients. If the goods were to be returned we cannot guarantee the quality of these qoods for resale.

Cannot log into my account as it says the email exists and is in use.
If your account is unused for 6 months or more its put in a dormant state. This means you will need to contact the warehouse directly. Ask to have your account made active again, please include your account name and email address used in the email.

I do not want to create an account but I still want to buy things.
Sorry all sales need to create an account. This is so all your sales will be associated with one email address, discounts and buying groups can be offered and its how you contact us directly through your account dashboard.

The special pricing I normally get is not visible. How do I fix it?
Please log into your account and check out using your registered account. All your special prices and discounts are associated with that particular account and email address only. If you do not log into your account products can still be purchased but you will be paying the general online prices.

How safe is my purchase over the internet?
Safe. Please read security page if you have concerns. We have been trading online since 2000 and been inexistence since 1996.

My order has not come what could be holding it up?
Many things, we rely on information provided by you. If this information is not correct or missing we will try and contact you with. No response this will lead to delays. Remember the following things and your order will progress without issue. Contact us through your account dashboard. Covid is also a cause of major delays.
1. Full Name - no initials
2. Full address, contact phone numbers and email address. If none of these are completed sorry its hard to contact you let alone send your order
3. Your order may require further paperwork due to restrictions. We cannot send the product to you until this paperwork is received fully completed.


I cannot order from you online as I do not have an account with you?
No problem. The first step of the online buying process is setting up an online account. Please write down your email address and password in a safe place. This is the only way to access your account. Only one account per email address is allowed. Please make sure it is a valid email account or your order will automatically be put on hold or maybe even cancelled.


Why do I have to give you my email and phone number?
We require this information to aid in the processing & shipping of your order. Your email is how all correspondence is sent to you and the phone number is required in case we need to call you or the courier needs to call you. Without these two items we will be unable to take your order or if partial information is supplied your order will be on hold until the information is supplied. If you are concerned about privacy please read our privacy page.


What payment methods do you accept online?
Visa, Mastercard, Osko and EFT (direct payment into our bank account). For more detailed information check our payments page.

I want to spend more on my credit card but I have to pay by bank deposit.
Yes, you are an limited general customer. This measure is part of our anti fraud process. Find out more about this.


I cannot find your bank details? Where are they located?
The bank details are included on the proforma invoice that was emailed to you at time of purchase. To reprint this invoice please log into the My Account section on our website, all your order history will be available. Its then possible to print, download or email yourself another copy.


How long do I have to pay for my order via EFT? What will happen if I do not pay?
When paying by EFT the order is valid for 5 days from order date. Remember bank transfers can take up to 4 days. Stock will only be held for this time, even less if the product is on special or runout. If no payment is received your order is classed as abandoned and cancelled. Too many abandoned orders and your account maybe deleted.


How long does it take for my order to be processed and delivered?
This depends which payment gateway you have selected. If you select one of the faster gateways such as credit cards or Osko it will happen very quickly. If you selected the standard EFT a wait is involved for the money to appear in our bank. These slower options are great for B2B and regular customers. It helps us greatly when using one of these options to email us the transfer payment information from your bank. Once your order has been successfully paid it is shipped using your selected method. We dispatch 95% of quick and express orders the same day. If there are any problems regarding your order we will attempt to contact you via your email or phone number provided in your account. This is why we require a valid email and telephone number. More information on our shipping page.


No Phone or Fax orders excepted, please use the portal.


Do you ship outside Australia?
A selection of coutries are live but others can be organised. Please contact us regarding your order. Please note food products complicate export shipments with some products totally banned in some countries. Minimum manual export order is USD$500, to be paid only by IMT.

No responsibility for any delays, additional expense in your country caused by the customs department. All our international courier shipments are registered. We do this for a couple of reasons, it makes the parcel easier to track, aids in convicting credit card fraud users if lost and resolves any disputes quickly over non sent packages.
Questions about Melbourne Food Depot.
Where are you located in the world?
The Melbourne Food Depot is located in Melbourne, Victoria, Australia. The dispatch warehouse is located on the outskirts of Melbourne with no public access.

Can the public come to our training facilities?
That is a great idea, why not join our mailing list or follow us on Facebook, Instagram to know when events or courses are being offered. Links to our social media pages are included in the footer. Once Covid is a bit more under control events will once more be offered.

I cannot find a phone number?
That is correct, we find it much more efficient using email. This can be carried out through your account dashboard for existing customers or new customers through the online form. If you have a question regarding an existing order use your account dashboard as the online form will unable to be actioned.

Is your complete product range available in any specialist shops?
The only place you will find the full range is through this online portal. Orders are shipped directly to you from the dedicated warehouse team. A selection of shops and dry goods suppliers carry a small range of our products.

GMO and Palm Oil Products - Does MFD sell or use any GMO Products in manufacture?
NO. All our products sold or used in manufacture are GMO free / PCR negative and contain no palm oil.


Questions regarding GST
Will I get a tax invoice sent with the goods?
A copy is emailed to you on purchasing. If you require another copy please log into My Account and print one from your purchasing history. If paying by bank deposit, EFT, a proforma invoice is generated automatically on sale. Once paid this then becomes a Tax Invoice which is email on dispatch of your order.

How do I know what products are GST or GST free?
This is one of the big problems. A lot of companies just apply GST to everything so there can be no compliance issues. How we work is that if we are charged GST on the goods we pass it on to the end user and likewise if we are not we do not. This complex set up goes back to the Australian Democrats and the Howard government. It should have been all in or all out. We also support marraige equality which is another legacy problem.
Setting up a COD or Trading Account
Can my business set up and account with you?
Easy create an account online here and shop away. Once we have an idea of our monthly habits we can offer you terms. Every account starts off as a COD account no exceptions. All your orders will still need to be placed through the website portal. The more orders the more features and product offerings will become available.

How will I know when I've reached the correct amount?
Your monthly spends are automatically sent to the accounts department. Once these are flagged you will be contacted by accounts.
Locating my online order
I made an online order and it has not turned up. How can I find it
When you place an order you will receive an email confirming that you have placed the order. This becomes the order job ticket. This order will then be packed and sent via your selected shipping method. A second email will be sent containing a consignment note number. This can be tracked using the link contained in the email.

I put an order in and have no heard anything, Why?
Every order as mentioned above receives two emails. If you have received nothing from us your email must be invalid. The order will most likely be on hold, please contact dispatch directly through the online form. Also attempt a password retrevial, if no email is received then thats the issue.

How do I contact dispatch regarding my online order?
Please use your Account dashboard (quickest by logging a dispute) to contact all the team.

My order was sent via Australia Post and I was not home and they did not leave a calling card. What do I do?
The Melbourne Food Depot uses third party companies to deliver our packages. We work hard to make sure the system works for you but you must realise that it is out of our hands. Generally Aust Post has reliable operators but as with most things some take more pride in their job than others. Use your consignment number in the shipping email to locate the parcel. This is why we use a signature on delivery service. No packages will be left unsigned on door steps. We strongly recommend sending your shipment to an address where you will be during the day, for example your work address. It just makes it easier for everyone.

My order was sent via Australia Post and I was not home and they have sent it back to sender. What do I do?
If you are not home the eparcel will be sent to your closest post office. This can be located using the Australia Post App, either mobile or online. Enter the consignment number sent to you in the MFD shipping email. The post office will hold it for only 5-7 days, this time depends on the individual LPO. If the parcel remains unclaimed it will be returned with a postal charge to our return address. The return fee as well as the additional postage charge will have to be paid to resend the package.

I wish to have my parcel left on my front door step. What do I need to do?
All our parcels need to be signed for, this maintains our secure service. Requests for Limited customers to drop ship orders will be ignored. More information on our shipping page.
What is your returns policy?
All sales are final. We do not normally give refunds if you simply change your mind or make a wrong decision. Please see our terms and returns policy page.
Will my personal details from your database be used or sold to third parties?
No. See our privacy and terms of use pages. We hate receiving spam from people so we do not engage in it. If your subscribed to our newsletter you will know how often its sent out.